With vast territory, spectacular natural sceneries and unique cultural landscapes, Tibet has been one of must-see places for many tourists. In this sacred land you have too many tourist spots to explore, and below is our picks of the 6 must-see places for travelers.
1. Potala Palace
Potala Palace was built in the 7th century by Songtsan Gambo, the king of the Tubo Kingdom for marrying the Princess Wencheng of the Tang Dynasty. Established at an altitude of 3,700 metres above sea level and covering a total area of 36,000 square meters, Potala Palace is the largest palace complex with the highest altitude in the world today. The palace has been included in the "World Heritage List".
2. Jokhang Temple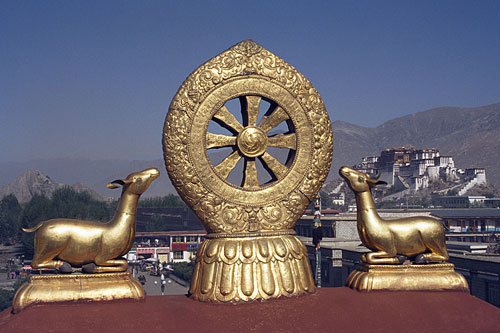 Jokhang Temple is situated at city center of Lhasa. It was built in the Tang Dynasty(618–907 AD).The Shakyamuni Buddha statue placed inside was brought by Princess Wencheng, and that's the reason why Lhasa got the name "the Holy Land".
3. Barkhor Street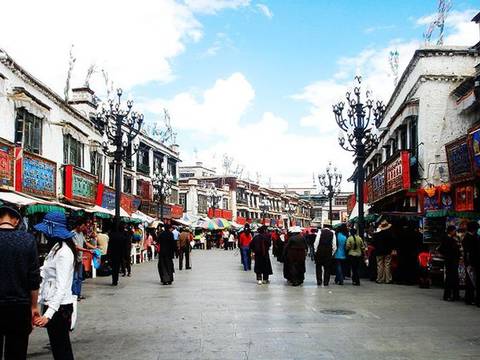 Barkhor Street is a famous street surrounding the Jokhang Temple. It is a shopping street in visitors' eyes, but to Tibetans this street is a "pilgrim's inner circuit". The goods on Barkhor Street is full of Tibetan ethnic characteristics, there you can find endless array of Tibetan handicrafts and souvenirs.
4. Lake Namco (Lake Namtso)
Namco is the world's highest saltwater lake at an elevation of about 4,718 meters above sea level. The lake is located between Damxung County of Lhasa and Baingoin County of Nagqu. "Namco" means Heaven Lake, Spiritual Lake or God Lake, it is a well-known Tibetan Buddhist shrine.
5. Mount Everest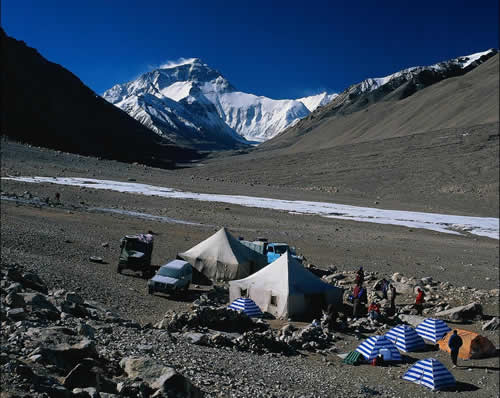 Mount Everest means "mother goddess of the universe" in Tibetan language. With an elevation of 8,848 meters above sea level, it is the highest peak in the world.
6. Yamdrok Lake (Yamdruk Tso Lake)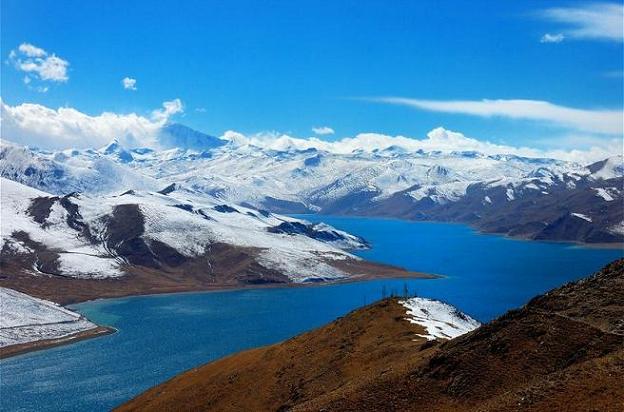 Yamdrok Lake is known as one of the four holy lakes in Tibet. It is located between Lhasa and Gyantse, separated only by one mountain with the Yarlung Tsangpo River. Yamdrok is the largest waterfowl habitat place in Tibet, every summer, numerous swans, gulls and other waterfowl often play on the lake.