About Into China Travel
Welcome to Into China Travel, the professional online tour operator in China. Into China Travel (License Number: 91110105MA009H2K9A ) works under the Chinese license of  Yongping International Travel Service Co., Ltd, a licensed international travel agency based in Beijing.
We provide private small group tour packages to all parts of China, and specialize in bus tours,  customizing and tailor-making tours for individuals, families and groups with specific requirements.
China Vacation Specialists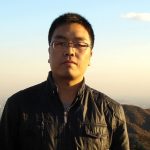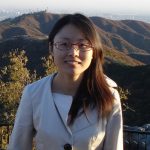 Our team consists of tour guides, drivers, tourism managers, customer support representatives, and other support personnel all sharing one important characteristic – we are all enthusiastic lovers of travel and culture and are all here to make sure that you have a great and extremely enjoyable trip.
Our team is made up of seasoned travel experts, many with over 10 years in the travel business, as well as recent university graduates. This combination of extremely experienced individuals and enthusiastic and talented young people differentiates our company from others and ensures our customers a high level of innovation, enthusiasm and excitement in how we conduct our tours and great customer service, we are always ready to help.
Our services include:
■Packaged tours throughout China for groups and individuals
■Fully customized tours for individuals or groups
■China river cruises
■Car and coach rental with experienced driver
■Incentive travel and convention organization
■Travel and Tourism support services including visa su
pport, ticket bookings and other services.
Please check our customer testimonial webpage to read what other travelers have had to say about our services. Or if you want to exchange links with us please visit the page of "Our Partners"
Our Business Certification

Our Office Location
We are recommended by Beijing Today , a newspaper and website dedicated to helping foreign nationals integrate into life in the Chinese capital. You can find our website at the right side of the footer with text "China Travel".
Contact Us
Tel: +86 178 1320 5162 (24 hours)
E-mail: service@intochinatravel.com
Skype ID: intochinatravel
WeChat: intochinatravel
Address: Room 2-902, No.24, Huaqiaocun, Jianguomenwai Street, Chaoyang District, Beijing, China 100022
If you like our services, follow us on Facebook!