Harbin Tours
Harbin is located in northeast China's Heilongjiang province. It is famous for its exotic buildings, various ice and snow activities in winter. Each year from December to next January is the annual Harbin International Ice and Snow Festival, this is the best time to enjoy the fun of ice and snow in Harbin.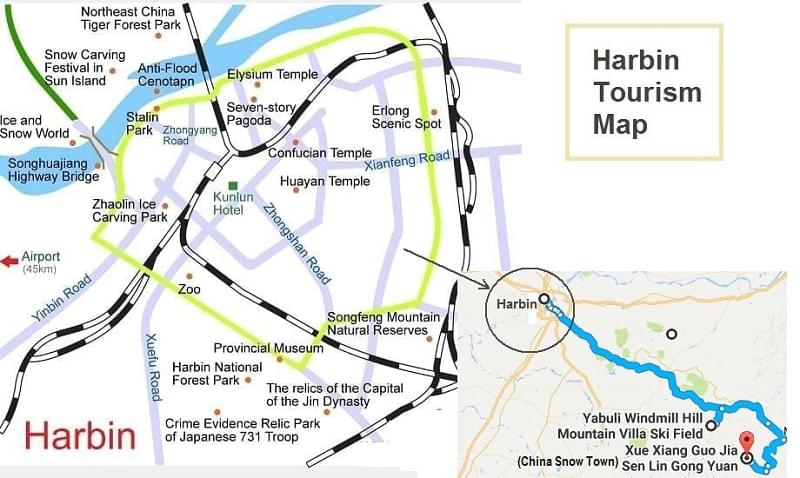 There are many famous places to visit in Harbin. The most well-known places include St. Sophia Orthodox Church, Harbin Ice and Snow World, Yabuli Skiing Resort. Besides, convenient transportation by air and bullet train from other cities can make your Harbin trip a comfortable experience.
Into China Travel provides a variety of Harbin tour packages and also offer customized tour service. Check our tour packages below and our travel advisors make you Harbin trip come true.
Winter is the best time to visit North China. At this time traveling to North Part of China is like stepping into the silver wonderland. People have a variety of […]

Nowhere would be better than Beijing to spend a Chinese Spring Festival (Chunjie). The grand celebrations of Lunar New Year will be held in Beijing. New Year firework shows, temple fairs, […]

This winter ski tour will take you to enjoy winter view of Beijing, Ice Lantern and Sculpture Festival in Harbin, and ski in Yabuli Ski Resort with your friends and […]