There are many river cruises in China. Here are the the 10 best river cruises among foreigners. Please check and have a try when you travel to China.
1. Yangtze River Cruise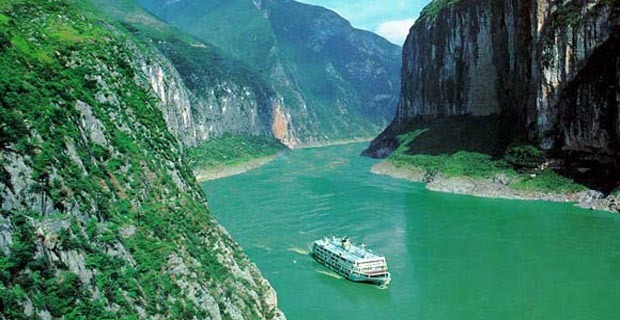 The Yangtze River, or Chang Jiang is the third longest in the world. It flows from the glaciers of Qinghai-Tibet Plateau into the East China Sea at Shanghai. The classic Yangtze River Cruise runs between Chongqing and Yichang with a total length is 660 kilometers. A downstream cruise itinerary from Chongqing to Yichang last for 4 days 3 nights and upstream 5 days 4 nights. The best travling months are April, May, September and October. The highlights of the cruise include Three Gorges, Shore Excursions, and Three Gorges Dam. There are dozens of Yangtze River cruise ships. You should make food, ship size, cabin size and facilities into consideration before choosing the ship.
2. Li River Cruise
The Li River or Lijiang is in Guangxi Zhuang Autonomous Region, China. It stretches 83 kilometers from Guilin to Yangshuo, cruise on the river you will see the beautiful Karst mountain, vivid green rice paddies, scenic villages and water buffalo. Boats for Li River cruise depart the Zhujiang Pier between 8:00 and 10:00 am, the cruise goes downstream from Guilin to Yangshuo, no upstream cruise available. Travelers can join daily departure tour Li River Cruise tour to enjoy its beauty.
3. Huangpu River Cruise
Huangpu River is a 113 kilometers-long river flowing through Shanghai.  It divides the city into two regions: Pudong to its east and Puxi to the west.The Bund and Lujiazui are located along the river. Huangpu River Cruise is one of the best ways to see both old and new Shanghai. If you have time, a 3-hour voyage will let you have a complete appreciation of the river. There are also 1-2 hours river cruises and an even 30 minutes cruise. Travelers can join seat-in-oach tour to enjoy a cruise as well as an excursion to ancient town Zhujiaojiao.
4. The Grand Canal Cruise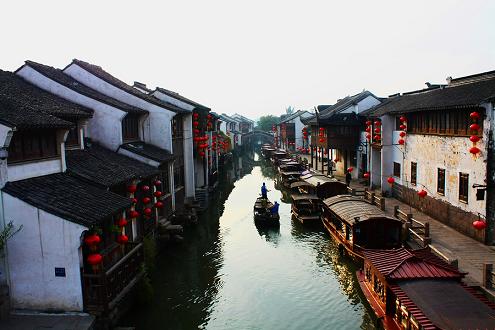 With the total length of 1,776 km, The Grand Canal is the longest canal or artificial river in the world. The canal stretches from from Beijing to Hangzhou. The most popular cruise places are cities including Suzhou, Changzhou, Yangzhou and Hangzhou. Cruise on Suzhou is the most well-known.