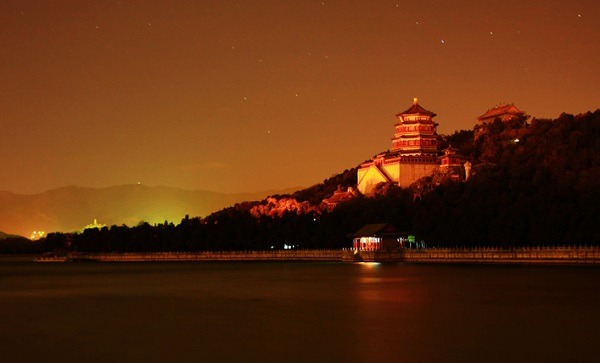 The Summer Palace (Chinese Name 颐和园,Pinyin: Yiheyuan) is located 12 km north-west of Beijing City.
The construction started in 1750 as a luxurious royal garden. It later became the main residence of royal members in the end of the Qing Dynasty.
The original Palace were destroyed by the allied forces of Great Britain and France in 1860. The Empress Dowager Cixi used the funds for creating a modern navy, to reconstruct it.
Ticket Price is RMB 20 from Nov.1 to Mar.31(next year) RMB30 from Apr.1 to Oct.31
You can take a cruise in the beautiful Kunming Lake, the common ticket is RMB10. In winter the lake is frozen and the cruise is not available.
You may also take a bus tour to visit Summer Palace, the price is USD38 only combined with Forbidden City and Temple of Heaven
The best time to visit Summer Palace from April to June and from August to November, when it is neither too hot nor too cold.