Yunnan has many original performances.  Each nationality has its own unique cabaret, reflecting different cultures and ethnic customs. Naxi Ancient Music, Bai Ethnic Rattle-stick Dance, Impression Lijiang Show and other performances, all these will make your Yunnan trip more exciting.
1. The Naxi Ancient Music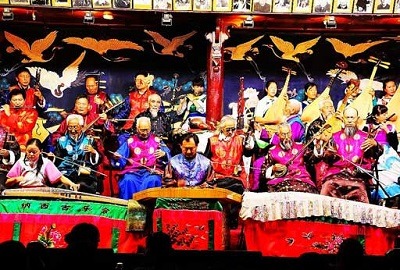 Being created by the ancient Naxi people in the 14th century, the Naxi Ancient Music is the existing oldest music in China. It mixes holy tunes of Taoist, Confucian ceremonies and the literary lyric and topics from poets in Chinese Tang and Song dynasty. You can hear this melodious music in Lijiang.
2. Lishui Jinsha Grand Performance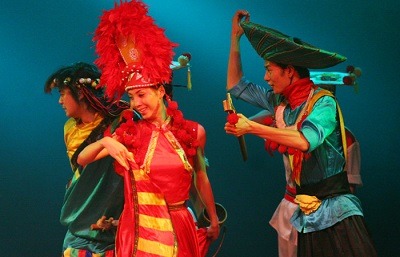 Lishui Jinsha Grand Performance is an original show combing ethnic minorities' show, beautiful dances, fascinating plot, good lighting. It is divided into four parts – order, water, mountain and love. The Lishui Jinsha grand performance is staged in Lijiang every day.
3. Impression Lijiang Show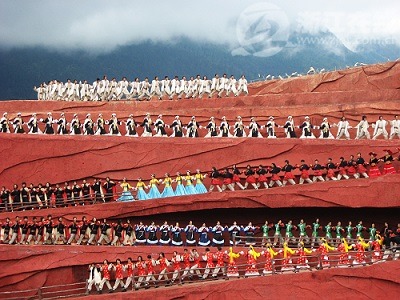 Impression Lijiang is a cultural show displaying the traditions and lifestyles of the Naxi, Yi and Bai nationalities of Lijiang area. The show is staged right under the famous Jade Dragon Snow Mountain and performed by 500 local people from ten different ethnic groups. Depending on the season, shows are either at 1:30 PM or 10:00 AM and 1:30PM
4. Three Course Tea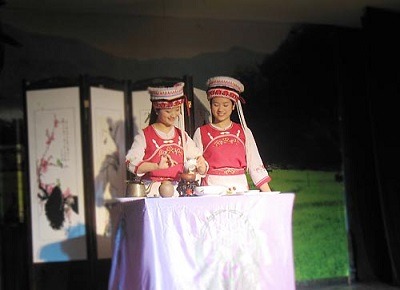 Three Course Tea is a Bai Minority ceremony to treat honored guests. The ceremony includes three steps called Bitter Tea, Sweet Tea and Aftertaste. When you taste the tea, you can also enjoy the Bai's singing and dancing performances.
5. Bai Ethnic Rattle-stick Dance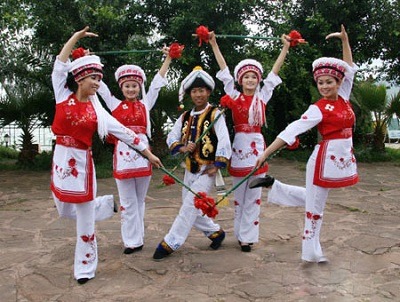 Bai Ethnic Rattle-stick Dance is a kind of traditional dance of Bai Minority. Dancers use the rattle sticks to knock at main joints of the body to sound the sticks while swaying the body. The dance is vigorous and very graceful.