China is a country with varied geography: mountains, deserts, rivers, beaches, deep canyons, you name it. Each land form has unique features to attract  hikers. Here is a list of the top 10 most challenging hiking routes in China.
1. Hiking Motuo 徒步墨脱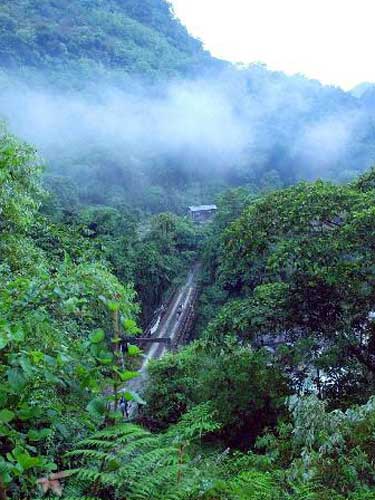 Motuo ( or Metok) is the remotest county in southeast Tibet. It is the only county in China inaccessible by modern vehicles. Motuo is regarded as the "Lotus Holy Land" to the Tibetan Buddhists. The hike route from Pai Town to Motuo is considered one of the most dangerous hiking itineraries in China. Along the route, slipping, landslides, mud-rock flows and leeches are common; Only weather in October is suitable for hiking.
2. Hiking Mount Everest 徒步珠峰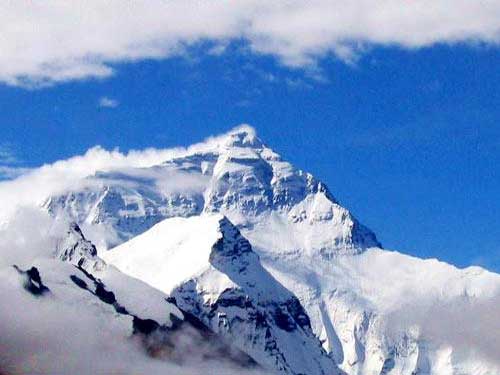 Tingri to Everest Base Camp trek is a popular trekking route in Tibet. Most of the time you will walk on a plateau over 4300m, even you will cross over one pass Nam-la 5300m, so this trekking route is a really difficult. However, it offers a splendour views of north face of Everest and other snow mountain peaks around. The Everest Base Camp trek can be done from April to late October.
3. Hiking Three Gorges 徒步长江三峡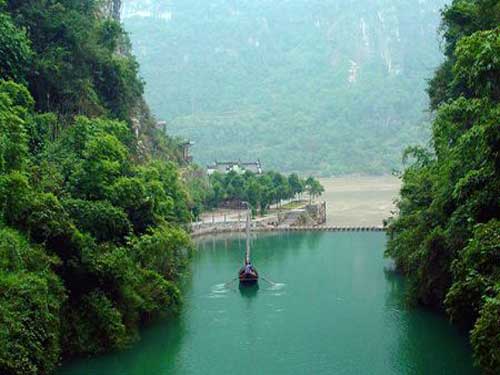 The Yangtze River is China's mightiest and the world's third-longest river. Hiking the Yangtze Three Gorges is a fantastic route, you will see clouds over the mountain peaks, while modern fleets are just under your feet. It is still full of risk, so you should make a full preparation and detailed planning.
4. Hiking Kailash Peak 徒步岗仁波齐

Located in the far west of Tibet, Kailash Peak is known as the holy mountain in Tibet. Mt Kailash is an important site for Buddhist and Hindu pilgrims who make a 53km circuit, of the mountain.The mountain itself is 6714m high and with its four sheer walls and snow capped peak is an awe-inspiring sight as you hike around its base.
5. Treking from Daocheng to Yading 徒步稻城亚丁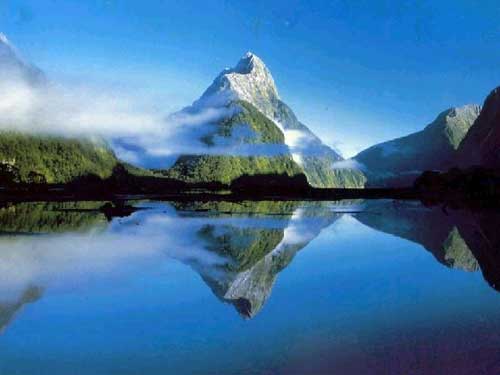 Daocheng is known as "the Last Shangri-La". At an elevation of 3,000 – 6,000 meters, this hiking route is famous for amazing landscapes of pastures, forests, crystal lakes, snowcapped peaks, and mysterious lamaseries, and primitive Tibetan villages unspoiled from the outside world. The route is from Daocheng County to Yading, passing by Sera, lasting 3 days.
6. Hiking Siguniang Mountain 徒步四姑娘山毕棚沟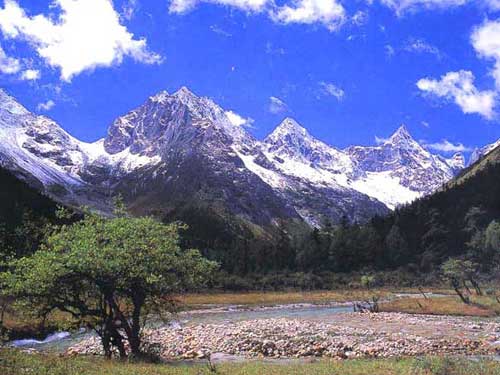 Siguniang Mountain, located about 220 kilometers northwest of Chengdu, is known as the 'Alps of China'. Its peak is covered with snow and ice throughout the year. The hiking route covers Rilong County, Changping Village, Yakou County, Bipenggou scenic spot and Li County. This hiking route perfectly combines Mt. Siguniang and Bipenggou scenic spot which boast excellent natural beauty.
7. Hiking the Great Wall 长城徒步
The Great Wall of China is one of the world's greatest man-made projects. Vast stretches of the wall from different states extend to both the east and west of Beijing,  and hiking the Great Wall offer a combination of ancient ruins, striking countryside.  Usually, people choose a part or several parts as the task.
8. Hiking Kanas 徒步哈纳斯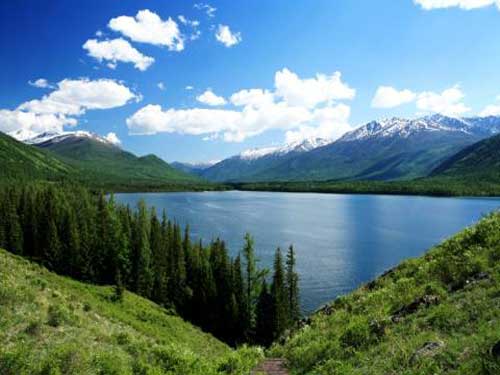 Located in the center of the forest belt of the Altai Mountain in Xinjiang, Kanas is a beautiful, rich and mysterious lake known to all. Its changeable colors and mysterious folk tales attract many tourists every year. The hiking route is from Dahong Fishing Island of Kanas to Jiadengyu, passing by Heihu Lake, Qiaomu Village, about 3 days hiking trip.
9. Hiking Tiger Leaping Gorge 徒步虎跳峡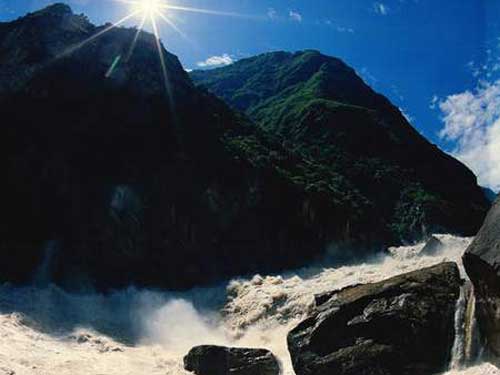 Tiger Leaping Gorge is an independent hiker's first choice in China. This magnificent gorge holds several peaks at both sides up to 6000 meters. 4000 meters vertically down from the summits flows the roaring Yangtze River. Finishing the hike of  Tiger Leaping Gorge takes you 2 days. It is not very dangerous, while it still needs some courage due to its precipitous landforms.
10. Hiking Li River 徒步漓江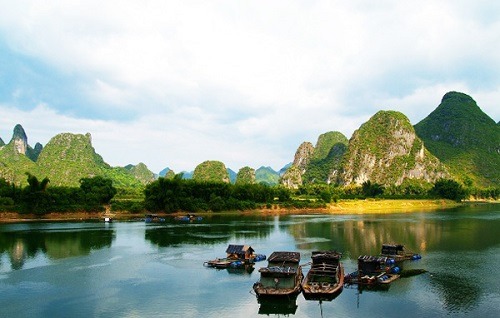 Li River can be enjoyed not only through the cruise but also hiking. Hiking Li River is popular among the hiking fans. The hiking route is from Yangdi Port to Xingping, about dozen of miles for 1 day. During the trip, you can get closer to Li River and experience the Yangshuo local customs.