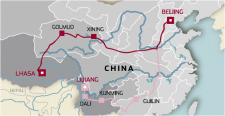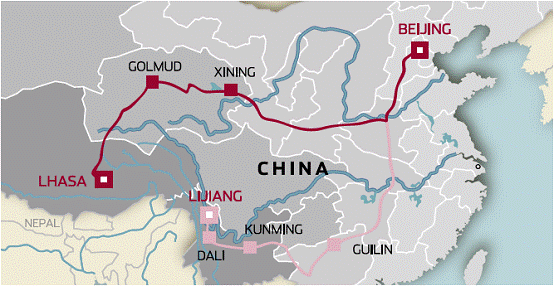 There are many traffic modes to Tibet, tourists can take flight, train or by road.
1. By domestic flights
There is no international flight to Tibet. Visitors can choose to take domestic flight to Tibet.  Now Tibet already has four airports: Lhasa Gonggar Airport, Nyingchi Mainling Airport, Ngari Gunsa Airport and Qamdo Bamda Airport. Gonggar Airport is the main airport to entry Tibet. It is 97 kilometers away from Lhasa with 60 to 80 minutes' drive.
Tourists can take flight from Beijing, Chengdu, Chongqing, Kunming and other cities to Lhasa. Chengdu has the most scheduled flights to Lhasa, and one way flight takes only 2 hours.
2. By railway
There are several trains to Tibet. Below are the departure cities and the train number.
Beijing T27,
Shanghai T164\T165,
Guangzhou T264\T265,
Chongqing T222\T223,
Chengdu T22\T23,
Xining K9801,
Lanzhou K917.
3. By Road
The roads to Tibet include: Sichuan-Tibet Road, Yunnan-Tibet Rod, Xinjiang-Tibet Road, Qinghai-Tibet Road, Nepal -China Road.