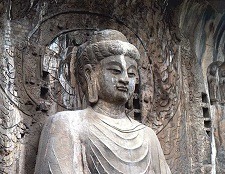 Visit Luoyang's most famous tourist sites on the same day. Explore the Longmen Grottoes to see spectacular collection of Buddhist rock carvings and learn about Buddhist culture of ancient China. Head to legendary Shaolin Temple to see this origin place of Shaolin Kung Fu and learn about the Zen Buddhism.
Tour Type: Private Tour
Tour Code: LYC01
Departure: Daily
Departs/Ends: Luoyang City/Train Station/Airport
Language: English
Details:
In the morning, tour guide holds a sign with your name to meet you at hotel/railway station/airport of Luoyang.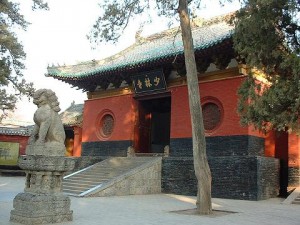 Drive to southern suburb of Luoyang city to visit Longmen Grottoes (Lóngmén Shíkū, 龙门石窟). See amazing ancient Buddha statues carved since the Northern Wei Dynasty and learn about Chinese Buddhist culture.
Have lunch in a local Chinese restaurant.
Head to the Shaolin Temple (Shǎolín Sì, 少林寺), 65 km east of Luoyang city. It is the birth place of Kungfu and the Chan Buddhism. You will see this legendary Shaolin Monastery with its Pagoda Forest.
Drive back to the Luoyang city to your hotel or for your next destination.
Price Details (per person in US$)
Travelling Party
Tour Cost Per Person
1 person
$235
2-5 persons
$150
6-9 persons
$95
10 persons up
$85
Remark: The above quotes may vary from April 1 to May 10 each year when the Luoyang Peony Festival is held. Please inquiry us if you travel during the dates.
Service includes:
1. English-speaking tour guide
2. Private car/van with experienced driver
3. Entrance tickets
4. Chinese lunch
Service excludes:
1. Personal expenses
2. Tips to guide and driver
Notes:
Fast train from Xian to Luoyang is 1 hour 30 minutes, from Xian to Beijing 4 hours. We can buy bullet train tickets if needed.
Booking:
Tel: +86 178 1320 5162
E-mail: service@intochinatravel.com
Skype ID: intochinatravel
---
Travel Tips:
Though Shaolin Temple is under jurisdiction of Zhengzhou city, it is actually closer to Luoyang,  and besides Luoyang also has UNESCO heritage the Longmen Grottoes, so advise to start and end your Shaolin tour from Luoyang.
Luoyang can be reached by bullet train from Zhengzhou, Xian, Beijing and other cities.
Spring and Autumn is the best travel time when weather is comfortable and less rain.
Avoid to travel to Luoyang in April if you do not travel there for the Pony Festival as the car, guide and hotel prices are much higher than normal days.