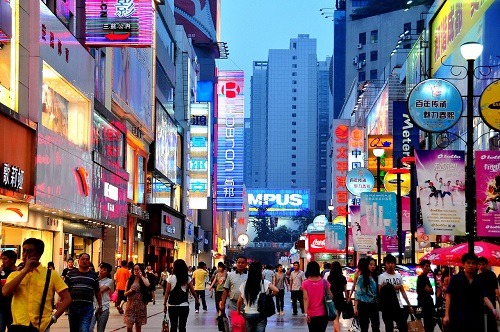 Chengdu is the capital of the Sichuan Province and, along with the city of Chongqing, it serves as an important economic, cultural and transportation hub in Western China. The city's name literally means to "become a capital" and its name has been in place for 2,000 years. The city is known for its low cost of living, laid back lifestyle, and favorable weather. The total area of the city is 12,121 square kilometers and has an estimated population of over 14 million people. The city is located on the Sichuan Basin, and it is a fertile plain.
The primary language spoken in Chengdu is known as Sichuanese; it is also spoken in Chongqing. The four dialects of the language are Chengdu/Chongqing, Minjiang, Renshou-Fushan, and Ya'an Shimian. The language is used in the Sichuan Opera. Nearly 120 million people speak Sichuanese.
Chengdu is the home of the Panda Base, which is a nonprofit entity solely focused on breeding and studying the behavior of pandas. Eighty percent of the pandas in the world reside in the Sichuan province. The Panda Base was founded in 1987 and has worked with zoos worldwide in maintaining healthy habitats for the species. You can also join the Panda Keeper Volunteer Program to have an intimate contact with the Panda at Dujiangyan Panda Park.
A notable tourist attraction in Chengdu is the Leshan Giant Buddha. The statue is located to the east of the city at the joining of three rivers, the Min, Qingyi and Dadu. The statue took more than 90 years to complete and thousands of workers participated in its building.
Chengdu's metro system has an annual ridership of 103 million people. The metro system has two lines. The price of riding the metro system in Chengdu is between 2 and 5 RMB.
Chengdu is a thriving business center and its key industries include electronics, information technology, logistics, defense and automobile.
The Peoples' Liberation Army has designated an area of China as the Chengdu Military Zone. It includes Chongqing, Sichuan, Yunnan, Guizhou, and Tibet.