Starting from Chengdu, this tour will take to visit Sichua, Qinghai and Gansu, and back to Chengdu, a grand circle tour around middle China.
Tour Code: SC02
Destinations:  Mianyang, Jiuzhaigou Valley, Hezuo, Linxia, Xining, Lanzhou, Hongyuan, Danba, Siguniang Mountain, Yaan Chengdu
Departure: Daily
Duration: 21 days
Language: English
The above per person price is based on a party of two booking.
Details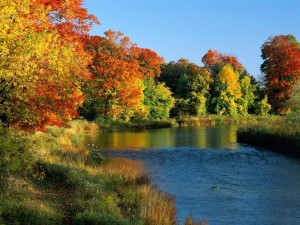 Day 1    Entry Chengdu / Mianyang 140km       Prince Hotel Mianyang
Day 2    Mianyang / Ping Wu / Jiuzhaigou Valley  280km     Jiuzhaigou Resort
Day 3    One day tour of Jiuzhaigou Valley Jiuzhaigou Resort
Day 4    Jiuzhaigou – Huanglong —- Chuanzhusi  140km     International Hotel Min Sources
Day 5    Chuanzhusi130Km Ruoergai 40km Nine of the Yellow River First Beach    130km     Great Tibetan Shine Ruoerga
Day 6    Ruoergai/Dihuahu/Hezuo
Day 7    Hezuo/Linxia/Jishishan/ tip Sapporo (Cambra National Forest Park) /Xunhua(Kanbula/Xunhua150KM)IKA Business Building or Xunhua Hotel (Quasi-three-star)
Day 8    Xunhua/ (single trip45KM)Mengda Tianchi /(210KM)Xining   Xining Huacheng Grant Hotel(Quasi-four-star)
Day 9    Xining/Guide(130KM)       Pear Villa Guide(Quasi-three-star)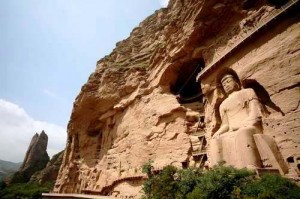 Day 10  Guide/ Huzhu(Northern Mountain National Forest Park, Menyuan County rape fields)(370KM)       Kitayama Camp Court Hotel(the price ofQuasi-three-star is hig)
Day 11   Huzhu/Xining(240KM)      :Xining Huacheng Grant Hotel(Quasi-three-star)
Day 12  Xining / Yellow Mother statue / water tankers Park / Lanzhou(Xining/Lanzhou 240KM)  Flying Hotel Lanzhou (Quasi-four-star)
Day 13  Lanzhou / Liujiaxia Reservoir / Bingling Temple / Linxia   (Lanzhou/ Liujiaxia 120KM, boat to Linxia, coach to the other side meet the guests) about 1 hour by boat, Linxia Hotel (Quasi-three-star)
Day 14  Linxia/Langmusi(about 340KM)    Langmusi Hotel (Three-star)
Day 15  Langmusi/ Nine of the Yellow River First Beach /Tangke/Waqie/Hongyuanlang (Musi/First Beach of Yellow Riverabout55KM)      Red Trade Grand Hotel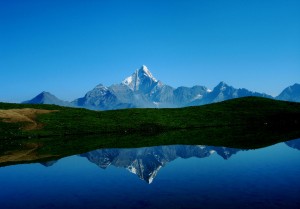 Day 16  Hongyuan/Maerkang 140km   Malcolm Jiarong Hotel
Day 17  Maerkang/Zhuokejiguan vallage/ A Home Cangzhai Danba 130km      Female Country Hotel Danba East
Day 18  Danba/Siguniang Mountain  Shangqiao Valley 110km   New Siguniang Resort
Day 19  Siguniang Mountain/Yaan Red Pearl Hotel
Day 20  Yaan/Chengdu    Yicheng International Hotel
Day 21  Chengdu/Guangzhou/Macao/Gaoxiong
Service included
A. Hotel room at local featured hotel
B. Entrance fees
C. Personal guide & driver + private van for private transfers & sightseeing
D. Meals mentioned in the itinerary
E. Service charge & government Taxes.
F.  Luggage transfers between airports and hotels
Service excluded
A. Tips to guides or drivers.
B. Personal Expenses.
Reservation
Tel: +86 178 1320 5162
E-mail: service@intochinatravel.com
Skype ID: intochinatravel