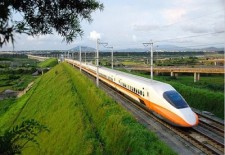 Chinese high-speed railway system is a true marvel of 21st century travel and traveling in the bullet train is a must experience for visitors to china. This 9-day tour covers many of the must-see places in China linked by fast train. In this tour, you will gain a glimpse of China's three historical capital cities, Beijing, Luoyang and Xian, make a visit to modern and dynamic Shanghai and the ancient water village nearby.
Tour Code: CTS09
Destinations: Beijing, Xian, Luoyang, Shanghai
Departure: Daily
Duration: 9 Days
Language: English
Please send us an email to inquire.
Details (B=Breakfast, L=Lunch, D=Dinner)
Day 1 Arrive in Beijing
Upon arrival in Beijing, meet and transfer to the hotel. The rest of the day is free time to explore capital city on your own.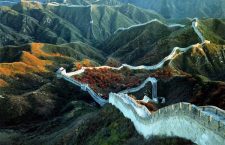 Day 2 Beijing B.L
Your first day tour begins with Tian'anmen Square, which is an extensive open area in central Beijing. Adjacent to the Forbidden City, it has long been the site of festivals, rallies, and important activities in the country. Then walk north into the Forbidden City. For five hundred years, it served as the home of the almighty Emperors of China along with their wives, concubines, and entourages of tens of thousands of eunuchs and civil servants. In the Forbidden City you will experience the splendour of the palace, the ceremonial courtyards and private quarters. After the lunch, proceed to the Summer Palace. Constructed from 1749 to 1764, it is the grandest imperial playground in China with elaborate Qing-style pavilions, bridges, walkways, and gardens, scattered around the immense Kunming Lake.
Day 3 Beijing B.L.D
Today set out to the China's most renowned landmark, the Great Wall. It was an ancient gigantic defensive project and one of the biggest construction tasks ever finished. After lunch, visit the Ming Tombs, located here are the tombs of 13 of the 16 Ming Dynasty emperors. We will also walk along the Sacred Way, which runs for about a kilometre and is flanked on both sides by carvings of human and animal figures to guard the imperial tombs. On the way back to the city, drive to visit the Bird's Nest, and the Water Cube from outside. In the evening, you will enjoy a traditional Peking Duck dinner.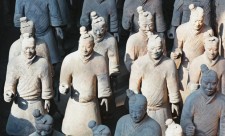 Day 4 Beijing – Xi'an (by bullet train) B
Transfer to the railway station and take the fastest bullet Train  Hexiehao (和谐号, Harmony) to Xian. The "bullet train" between Beijing and Xian runs along a high-speed railway stretching some 1,144 kilometres between the two cities, the "flying" train completes the journey in about 4 hours 40 minutes. The train has very spacious and neat seats with all facilities! Better than taking flight from Beijing to Xian.  Upon arrival in Xian, meet and transfer to the hotel. Free time to explore Xian, which is known as the ancient capital for 11 dynasties and the east end of the Silk Road.
Day 5 Xi'an B.L.D
Today you will have an excursion to the Terracotta Warriors and Horses Museum, where more than 6000 life-sized terracotta warriors, archers, infantrymen, horses and bronze chariots silently guarded the mausoleum of China's First Emperor. Then travel to Big Wild Goose Pagoda, a Buddhist temple built in 652 during the Tang Dynasty, which served as a holding place for Buddhist sutras brought back from India. For dinner enjoy delicious dumplings with various fillings inside. In the evening you will enjoy Tang Dynasty Dancing Show.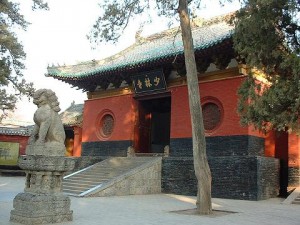 Day 6 Xi'an – Luoyang – Shanghai by bullet train B.L
In the morning, take comfortable bullet train to Luoyang. Upon arrival, visit Longmen Grottoes. Longmen Grottoes contain the largest and most impressive collection of Chinese art of the late Northern Wei and Tang dynasties (493-907). These works, entirely devoted to the Buddhist religion, represent the high peak of ancient stone-carving art in China. Then drive about 1.5 hours to Shaolin Temple. Established in the 5th century, the temple is world-famous for its connection with Chinese martial arts – Shaolin Kung Fu. In the later afternoon, drive back to Luoyang and take bullet train to Shanghai.
Day 7 Shanghai B.L
Arrive Shanghai in the morning, you will first wander along the Bund, featuring outstanding European colonial architectures, new skyscrapers and historical buildings in Shanghai. Then proceed to Yuyuan Garden. First constructed in 1559 as a private garden, Yuyuan Garden is considered one of the most lavish and finest Chinese gardens. Surrounding the gardens is Shanghai's bazaar, a maze of small streets and alleyways where vendors sell their wares and food stuffs to the visiting tourist and locals. Continue to visit the Shanghai Museum, which is mainly a museum for ancient arts. In the evening you will enjoy a spectacular Acrobatic Show, known as one of the most fabulous performance arts in China.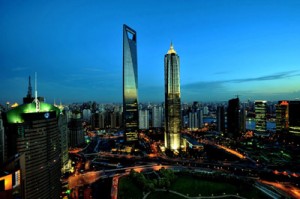 Day 8 Shanghai
Today you will have a half-day excursion to ancient water village Zhujiajiao. Zhujiajiao is a classic water village with over 400 years old history. Zhujiajiao was an important town for local trade, shipping goods in and out of its man-made canals to the river. You will stroll in the maze of paths and bridges, and take a boat ride to view the residences of this nicely-preserved water village. Enjoy the rest of the day to explore China's largest and most dynamic city on your own.
Day 9 Depart Shanghai
Transfer to the airport for your flight back. End of your China tour.
Service included
A. Hotels (twin-share basis) with breakfast
B. Bullet train second class tickets between Beijing, Xian, Luoyang and Shanghai.
C. Private car or van with driver
D. English-speaking tour guide
E. Entrance fees
F. Meals as listed in the itinerary.
Service excluded
A. International airfare or train tickets.
B. Tips to guides and drivers.
Reservation:
Tel: +86 178 1320 5162
E-mail: service@intochinatravel.com
Skype ID: intochinatravel