Beijing has been the capital of China for over 800 years, and as such it is steeped in history, both ancient and more modern. From dramatic imperial palaces to mysterious winding streets filled with exotic sights, sounds and smells, Beijing has a huge amount to offer the adventurous traveler.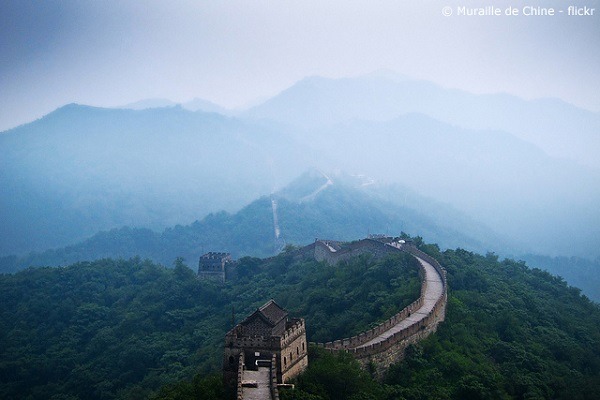 The Great Wall of China
The Great Wall of China is a must-see for any visitor to the country, and several sections of the 4000 mile long structure are within easy reach of Beijing, including Mutianyu and Jiankou. Some sections have been restored, others are slightly more ruinous, but all parts are dramatic and impressive with a palpable sense of history. Visitors can choose a short visit to one section, or a longer hike taking anything up to 7 days. It's estimated that around 70,000 people visit the Wall every day, and there are strict rules about respecting the structure and removing all litter and so on.
The Forbidden City
The Forbidden City was the palatial home of 24 Ming and Qing emperors between 1368 and 1911, and is still the best preserved imperial palace in the whole of China. Its 870 buildings not only provide an impressive example of imperial architecture and culture, but make this the largest similar palatial complex in the world, covering 178 acres, 90 separate palaces and courtyards, and a total of 900 opulent rooms. You can join group tour to have a complete tour to the Forbidden City.
Tian'anmen Square
This is the largest public square in China, capable of accommodating a million people at a time. Historically, the celebrations for the founding of the People's Republic of China were held here, while more recently it was the site of protests and a subsequent crackdown where an unconfirmed number of people were killed. Despite or even because of this grim event, it is a site of worldwide historic importance and well worth a visit for its sheer scale as well as recent notoriety.
Yonghe Lama Temple
This is widely recognized to be one of the most impressive temples in the city. It was built for the third emperor of the Qing Dynasty, and is still an active Tibetan monk temple. It is notable for its huge 26m high statue of Buddha carved out of sandalwood, and should be on any visitor to Beijing's list of places to see.
The Hutongs
The Beijing Hutongs are a warren of narrow streets and alleys linking traditional single-story dwellings that are evocative of old Beijing before its modern transformation into a sprawling international city. With unexpected sights and smells around every corner, this is a fascinating place to spend an afternoon or longer, and a welcome antidote to the metropolitan sprawl and noise found elsewhere in the city.
Beijing Duck
China is a huge country with a hugely varied cuisine depending on the region. However, any fan of Chinese food who visits Beijing should try the famous Beijing Duck in its traditional home. The highly flavored roast duck is beloved for its crispy skin and succulent flesh, and is famous worldwide. It is worth seeking out reputable restaurants or street-side stalls to taste this delicacy in its most authentic form, which will be a class above most examples you'll find back home.
To experience all these Beijing delights, visit couporando.co.uk to find coupons and travel vouchers to make worldwide travelling cheaper and easier, wherever you're planning to visit.
Picture: © Muraille de Chine (Antoine Gady/flickr, CC BY-ND 2.0)