China has lots of ski resorts from north to south China. and a lot of excellent, outstanding ski resorts can be found across China. Some of them even host international skiing and snowboarding competitions. Here are 5 of the best China ski resorts.
NO.1 Changbaishan Ski Resort 长白山滑雪场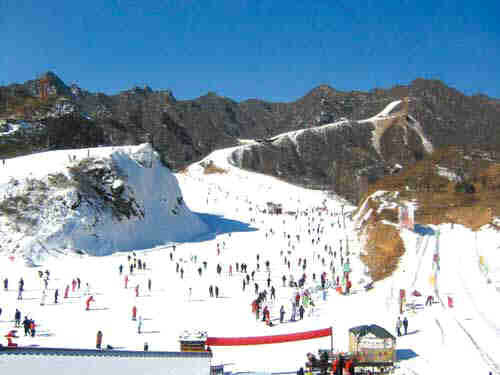 Changbaishan Ski Resort is situated in Antu County, northeast China`s Jilin province. Changbaishan Ski Resort has two Alpine pistes totalling in all 3000 meters, each with an intermediate-level slope. Its snow quality can compare to that of the Alpine region of France and Italy.
NO.2 Yabuli Ski Resort 亚布力滑雪场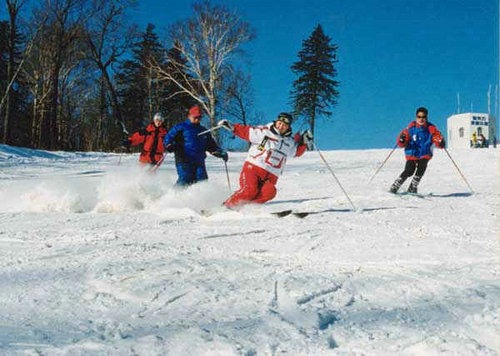 Located in the northeastern Heilongjiang Province, Yabuli Ski Resort is the largest ski resort in China. The resort provides great ski facilities with high mountains. The snow here is neither too hard nor too powdery. The  best time to ski at Yabuli is from November to late March of the next year.
NO.3 Jade Dragon Snow Mountain Ski Resort 玉龙雪山滑雪场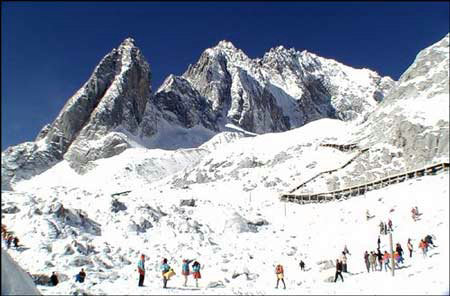 Jade Dragon Snow Mountain Ski Resort is the highest ski resort in China with an elevation of 4,500-4,700 meters above sea level. The ski resort is famous for its pure, unspoiled and natural snow. Ski season begins in November and continues until the next June. The resort is also famous for its picturesque scenery of the alpine lakes, rivers, grasslands and modern glaciers.
NO.4 Shennongjia Ski Resort 神农架滑雪场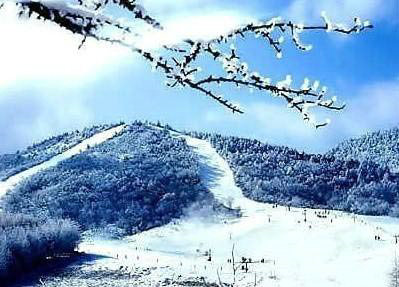 Shennongjia Ski Resort is located in Hubei province of south China. The average winter temperature in the ski resort keeps at four degrees below zero. The snow packs for about 150 days in a year. The famous Shennongding Scenic Area is located merely 0.5 km from the ski resort. Visitors are well advised to see the snowy forest and soft rime.
NO.5 Yueliangwan Ski Resort 月亮湾滑雪场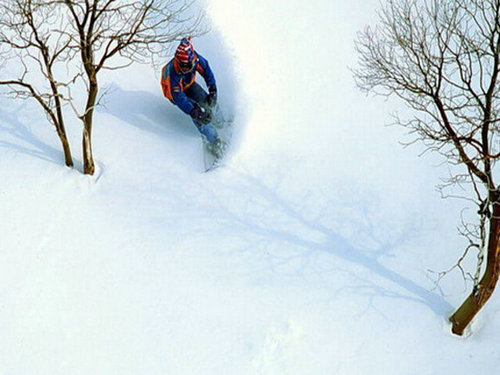 Yueliangwan (or Moon Bay) Ski Resort is located in Harbin, Heilongjiang Province and neighbors the beautiful Sun Island. The ski field also provides exclusive night skiing and some other entertainments like horse riding, bike riding, and dogs or goats driving sleds.