Shopping in Beijing is tremendously rewarding. Visitors will find the best products that China has to offer in the capital`s stores while exploring a wide variety of interesting shopping venues like outdoor markets, small boutiques and luxury malls.
Prices in Beijing are generally very competitive, but that can depend on your bargaining skills. In places like department stores, prices are clearly marked and generally non-negotiable. Conversely, in markets, bazaars and shops where prices are not indicated, haggling is expected.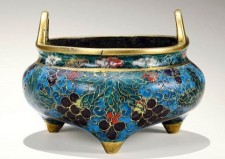 More egregious than paying too much is buying something that`s mislabled. Many of the pices in markets like Liliuchang and Panjiayuan are antique reproductions. not genuine antiques. A well-made antique reproduction can make a lovely pruchase, so long as you don`t pay an exorbitant sum to acquire it. Bear in mind that genuine antiques should have a red seal at the bottom indicating that they`re authentic and can be exported from China, however, antiques before 1795 can`t leave China. Goods made after 1949 aren`t considered as antiques and won`t have a seal. Be sure to keep your reciepts since when you may have to show then when departing China.
Beijing`s comtemporary art scene is among the most exciting in the world, drawing the international attention. Fortunately, paintings and prints by Chinese artists are far more affordable in China than they are overseas. Moreover, then are among the most original purchases you can make in the city and, if history is any guide, their value can appreciate signifcantly.
Among Beijing`s best buys are art, antiques and reproductions, carpets, clothes, handicrafts, jewerly, silk and tea. You can acquire these goods and more at the following locations, listed in alphabetical order. Please note that prices quoted below may be subject to change.
Friendship Store 友谊商店
This goverment-run department sotre aimed at tourists imported goods, groceries. English books and magazines, and wealth of Chinese arts and crafts. this is a good one-stop destionation for souvenirs like silks, porcelain, paintaings, cloisonne, embrodery, antiques and jewelry. Though prices are higher than at the markets, qulity is guaranteed and there`s a shipping department to handle bulky purchases.
17 Jianguomenwai Da Jie. Chaoyang District 朝阳区建国门外大街17号.
010-6500 3311
Gold Finger jewellery Design Workshop金枫阁首饰铭刻工作室
This workshop can engrave all kinds of characters inside the wedding rings.
A Yuanyang Deyi Commercial Garden, Guangqumen, Chongwen District 崇文区广渠门远洋德邑花园A1006室
010-8775 7177
Hongqiao Market – The Pearl Market红桥市场
Hongqiao is a shopping Mecca with individual stall holders selling clothes, suitcases, shoes, jewellery, cloisenne, old watches, vintage cameras, porcelain, jade, teapots. Cultural Revolution memorabilia and more. Hongqiao is most famous for its cultured pearls, which are much cheaper than they are in the West. When buying pearls, consider their luster, surface, shape and size. Real pearls should feel cooler and more grainly than fakes. If you want to design your own necklace, most shops can accommodate you in less than 24 hours. A "Jackie Kennedy" style necklace with three strands of pearls should cost RMB500, but baby pearl necklaces are as cheap as RMB 20 each.
Tiantan Dong Lu, Chongwen District (across from the east gate of the Temple of Heaven)
崇文区天坛东路天坛公园东门对面
010-6711 7429
Liulichang 琉璃厂
The Liulichang neighborhood is filled with stores selling art, antiques, antique reproductions and handicrafts. These include shadow puppets, ceramics, seals, opium pipes, paper laterns, cloisnne and Buddha statues. The area`s most famous is Rongbaozhai(荣宝斋 19 Liulichang Xi Jie 琉璃厂西街19号), which stocks supplies for scholar, gentleman and artist, like ink stones-shallow basins in which ink blocks are mixed with wather-calligraphy brushes, seals, paper and scrolls as well as lacquer boxes and paintings.
The intersection of Liulichang Xi Jie and Nanxinhua Jie, one block south of Qianmen Xi Da Jie 琉璃厂西街和南新华街交叉路口
Panjiayuan Flea Market潘家园旧货市场
If you only shop in one place in Beijing. let it be Panjiayuan. This recently remodeled market is home to over 3`000 dealers who scour China`s countrysied in search of antiques, family heirlooms and cruios. Many of them arrive in Beijing on early saturday mornings and head straight to Panjiayuan. Since they are eager to make their first sales, Beijing`s best bargains are offered early in weekend mornings – between 6:30am and 8:30am. After that, more shoppers arrive and prices go up. During weekdays, the market is a shadow of its weekend self.
Some dealers have stalls, others have actual shops and the remainder sell their goods outside Panjiayuan`s east wall. Of offer is a galaxy of attractive items, most of which were made in the last 80 years. There are Qing dynasty antiques but these are rare and may be hard for the untrained eye to distinguish.
Prices here are lower than anywhere else in Beijing. Popular items inclued plates for RMB 15 and up; carved wood such as brush holders RMB 60 each, statues of Guanyin for RMB200; pottery vases for RMB 40, Opium pies for RMB 80, carpets at RMB 400, calligraphy brushes for RMB 30, calligraphy scrolls at RMB 50, embroidered pillow cases for RMB 50, old Chinese jackets around RMB 100. You`ll also find lots of jewelry and jade, though real jade can be hard to identify – it should be cooler and harder than glass(tru tp scratch a piece of glass with it)
Panjiayuan Qiao, Chaoyang District, (just inside the southeast Third Ring Road) 朝阳区潘家园桥
010 – 6775 2405
Qianxiangyi 谦祥益丝绸有限责任公司
Established in 1840, this is one of the most reputable silk shops in Beijing. The ground floor has a huge selection of silk bolts that are RMB 40 to 120 per meter. The 2nd floor has shirts, dresses, negiligees, pajamas and gorgeous tapetries. The tapestries can cost as much as RMB 10,000 each. The store`s tailor can custome-fit or design traditional qipaos(旗袍, Chinese dresses).
5 Zhubaoshi Jie, Xuanwu Ditrict (southwest of Qianmen) 宣武区珠宝市街, 前门西南
010 – 6301 6658
Yaxiu Clothing Market雅秀服装市场
Very popular with ex-pats for its " real name-brand" clothes and assessories (e.g. jeans for RMB 100, jackets for RMB 280), Yaxiu market also souvenir T-shirts for RMB 40, antique-style pillowcases are RMB 25, cloisonne, kites(RMB 25), porcelain sculpture(six small horses for RMB 90), jade(nine rings for RMB 60), sports equipment and more. There are many silk shops on the third floor including Ruifuxiang(瑞蚨祥). These sell bolts as well as ties for RMB 10, suits and traditional Chinese garments(RMB 250 and up for a qipao). These are tailors onn-site hwo can custom make items for you.
58 Gongti Bei Lu, Chaoyang District
朝阳区工体北路58号
010 – 6413 2722, 6415 4548