Garden lovers travel each year to China to tour its classical gardens and artistic bonsai gardens. China's classical gardens — the best of which are located in the city of Suzhou and Hangzhou — are unique in that they feature plants, rocks and water in small landscape designs that encompass architectural, philosophical and artistic concepts. This China garden tour  includes visits to Beijing, Xian, Hangzhou, Suzhou and Shanghai, to enjoy the great gardening art of ancient Chinese.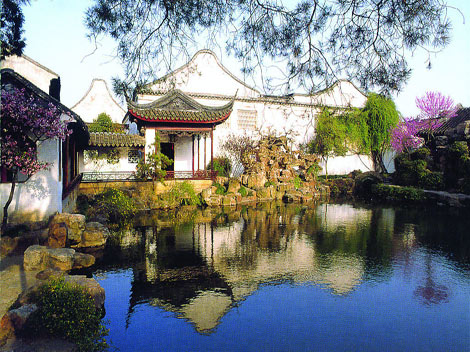 Tour Code: CCT40
Destinations: Beijing, Xian, Hangzhou, Suzhou, Shanghai
Departure: Spring
Duration: 10 days
Language: English
Please send us an email to enquiry.
Details (B=Breakfast, L=Lunch, D=Dinner)
Day 1  Beijing Arrival
Upon arrival, you will be met by a Topline representative and transferred to your hotel. You will be free for the remainder of the day.
 
Day 2  Beijing B.L
In the morning, you will visit the Tiananmen Square, the largest public square in the world; and the Palace Museum, known as the Forbidden City, the complex of imperial palaces which is home to the emperors for over 500 years in the Ming and Qing dynasties. Also visit the Jingshan Park, a beautiful royal landscape garden, where peony blossoms will be in full bloom during Apr-May each year. In the afternoon you will visit the Temple of Heaven, where the Ming and Qing emperors prayed for good harvest. It is the largest temple complex remaining in China today.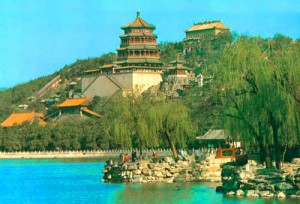 Day 3  Beijing B.L
In the morning, you will drive north of Beijing to visit the Great Wall – the landmark of China and one of the most amazing feats of human labor. You will visit the Great Wall at Juyong Pass, and enjoy variety of wild flowers and orchard garden blooming on the way to Ming Tombs.  On the way back to downtown, you'll have a photo stop at the Olympic Green (not to enter the stadiums).  Enjoy foot massage at a medical centre in the evening.
Day 4  Beijing  B.L    
Morning visit the Summer Palace, a former summer resort for the royal family, and stop by the Pearl centre close by.
After lunch, visit Beijing Botanical Garden, covering an area of 400 hectares, it is renowned as the largest botanical garden in North China. The garden contains not only a great variety of rare trees and stunning flowers, but also houses a number of historical attractions. You will also have a chance to learn how to cultivate plants from the experts in the Institute of Botany, Chinese Academy of Science.
Day 5  Beijing –Xian B.L
Visit Beijing Garden of World's Flowers. It offers 15 large greenhouses where you can enjoy a range of exotic flowers, plants and herbs in varying landscapes. After lunch, transfer to airport for flight to Xian. Upon arrival in Xian, you will be met and transferred to your hotel. The remainder of the day is free at leisure
Day 6  Xian-Hangzhou B.L
This exciting day of sightseeing will include the Terra-cotta Warriors and Horses at the Tomb of Qin Shi Huang, the first Qin Emperor, and then the Terracotta Making Factory; the City Wall, one of few well-preserved walls in China, and Qujiangchi Ruins Park, which adheres to the principle of displaying the Tang culture, and reflects the natural ecology concept, in order to achieve the harmony between man and nature.
Transfer to airport for early evening flight to Hangzhou. Upon arrival in Hangzhou, you are met and transferred to your hotel.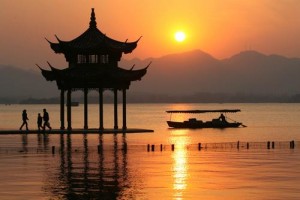 Day 7  Hangzhou B.L
In the morning, you will take a leisurely cruise on West Lake. Lies within hills like a bright pearl and a landscape painting, it is a must-see for all visitors to Hangzhou. After the cruise, you will visit Dragon Well Tea Plantation, hidden away in the southwest corner of the lake. According to the legend, the Dragon Well was discovered in about 230AD. This fresh spring water encouraged Hangzhou people to develop their own high quality tea, and thus Dragon Well Tea was born. After lunch, visit Botanical Garden, the garden coordinates with the scenery of the West Lake in its layout and planning. It is not only a park to enjoy beautiful plants, but also a research base for studying the cultivation of plants and protection of the environment. Lastly, you will visit the residence of Hu Xueyan. It was a huge complex and covers at least a couple of acres. Included in that area are extensive garden areas, a huge complex of artificial caves, and all sorts of rooms for family, servants, guests, eating, reading, etc.
Day 8  Hangzhou-Suzhou B.L
After breakfast, you are transferred to railway station for High-Speed train to Suzhou. Upon arrival in Suzhou, you will start your tour to Garden of Master-of-Nets. This is one out of four famed Suzhou gardens, and is representative of their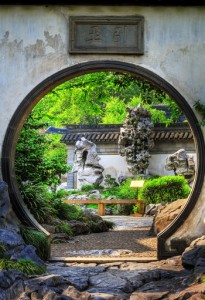 artistic characteristics and cultural value. The Garden of Master-of-Nets is a typical private garden which combines with a residence. The entire residential area is very laid out rigorously and according to rules; not very large, but with rich atmosphere, contrasting the calm and reserve of the garden area. After lunch, you will take a cruise on the Gand Canal, visit a silk factory and visit the Garden of Cultivation which is a small scale garden with artistic characteristics of the Ming dynasty.
Day 9  Suzhou –Shanghai B.L
After breakfast, you are transferred to railway station for High-Speed train to Shanghai. Upon arrival in Shanghai, you will visit Yuyuan Garden and have some free time at the old town market. After lunch, you will visit the Botanical Garden; Shanghai Botanical Garden will bestow a fresh and sweet memory of your trip. Spring is the most beautiful time during the whole year, with a majority of flowers showing their beauty and charm in a competing way. Lastly, you'll have a leisure stroll along the lively waterfront, a farewell to Shanghai.
Day 10  Shanghai Departure B
At leisure until your departure transfer. End of your memorable China trip!
Service included
A. Hotels (twin share basis) with breakfast
B. Flight or train tickets mentioned in the itinerary.
C. Private car or van with driver
D. English speaking tour guide
E. Entrance fees
F. Meals as listed in the itinerary.
Service excluded
A. International airfare or train tickets.
B. Tips to guides and drivers.
Reservation:
Tel: +86 178 1320 5162
E-mail: service@intochinatravel.com
Skype ID: intochinatravel