For those who have never been to Yunnan before, it can be quite confusing trying to find where to visit for Yunnan has so many tourist attractions. Here we recommend a few interesting places in Yunnan for reference.
1. Baisha Ancient Town 白沙古镇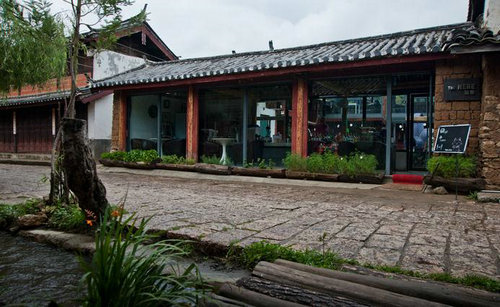 Baisha Town is located at the foot of Jade Dragon Snow Mountain, 8km away north of Lijiang Old Town where you can discover many ancient constructions built in the Ming Dynasty. And do not miss the famous Baisha murals which are mostly from the Ming Dynasty (1368-1644). You can have a bicycle trip to this ancient town from Lijiang.
2. Tiger Leaping Gorge 虎跳峡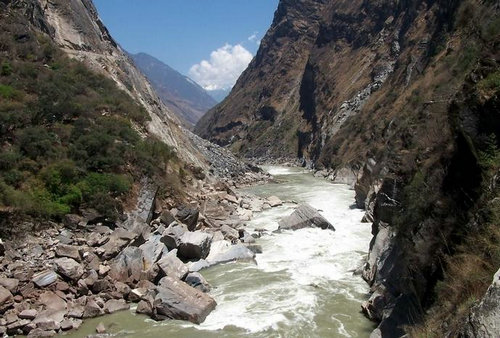 Tiger Leaping Gorge is 60kms away from Lijiang city. It is one of the deepest canyons in the world. The gorge is divided into three sections: Upper, Middle and Lower Hutiao. The narrowest spot of the river is only 30 meters wide. Tiger Leaping Gorge is one of Asia's finest geological wonders and hiking spot.
3. Shangri-La 香格里拉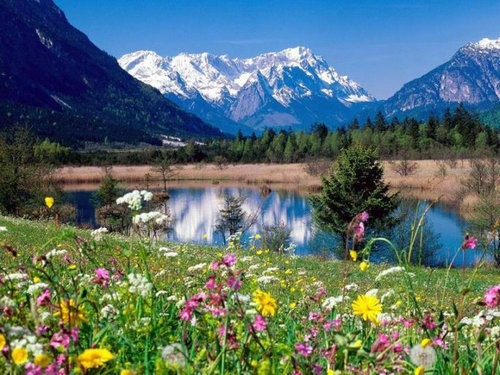 Shangri-la (formerly Zhongdian) is a primarily Tibetan county in northwestern Yunnan province. It is reputed as the world`s last Garden of Eden. Shangri-La is a place you need to slowly enjoy its glamour along the road.  On the way from Lijiang to Shangri-La, the meadows, snow-capped mountains, lakes and beautiful sceneries are a great feast for eyes.
4. Dali Ancient City 大理古城
Dali Ancient City has a history over 600 years. It is about 13 kilometers away from the new city of Dali. With Erhai Lake to the east, and Cangshan Mountain to the west, the city is the home of the Bai ethnic minority.  In its ancient quarter, narrow cobbled streets and traditional stone architecture can still be found within its original city walls.
5. Jade Dragon Snow Mountain 玉龙雪山
Jade Dragon Snow Mountain is a must-see place for travelers to Lijiang. Its major peak is 5596 meters above sea level. You can take cable car to the altitude of 3, 000 meters to enjoy the beauty of the plateau, or enjoy the wonder of Glacier Park at the altitude of above 4,000 meters. In winter, it becomes a paradise for skiers and snowboarders.