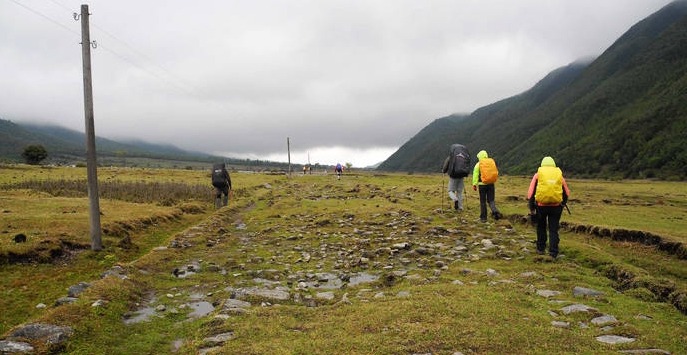 1. Pay attention to your bags and personal items in crowded place to avoid being stolen.
2. Yunnan is located in the Yunnan-Guizhou Plateau, so solar radiation is quite strong. Travelers should take sun-proof articles such as sunglasses and sunscreen lotion.
3. When travel out in the night or go to bars, you'd better not go alone and do not stay in a retired spot for a long time.
4. When trek in Yunnan, you'd better prepare medicines and related equipment and find a companion or partner with you.
5. Pay attention to protect the local ecological environment. Don't litter and avoid damaging local environment.
6. There are many ethnic minorities in Yunnan. Travelers should respect the customs of ethnic minorities.
7. Situated on the northern edge of the tropical zone, Xishuangbanna area is hot, humid and rainy; don't forget to take an umbrella or a raincoat when go out.
8. When take photos, please pay attention to your safety, do not shoot in dangerous areas.
9. When purchase tourist souvenirs or local products, pay attention to shop around to get a good buy and ask for an invoice; do not touch sample products casually in case of accidental damage
10. Zhongdian (also called Shangri-la) has higher elevation; travelers should have a good rest and prevent altitude sickness.